Are you an ENTREPRENEUR or SMALL BUSINESS OWNER that is struggling to drive traffic to your business? You spent countless hours promoting your business with no results and just end up burn out.
If you want to dominate on your NICHE and become an AUTHORITY then Pinterest is the place to be! Scale your business to the next level by increasing traffic, conversions, and dominating in your niche all by leveraging the power of Pinterest!
Even when you're not getting the results you want, no clue on how to use Pinterest, and have an email list of less than 10,000.
Let me save you some guess work.
You already know Pinterest is the most powerful and popular platform to grow your business: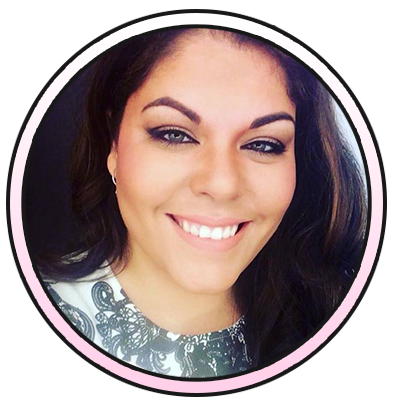 ➤ Over 250 million monthly active Pinterest users.
➤ 87% of pinners have purchased a product because of Pinterest.

➤ Two-thirds of pins represent brands and products.

➤ 50% of users are international.
Deep inside, you know you're sitting on a goldmine that's just waiting for YOU to "figure out" and tap into.
Here is what you might now realize.
Even if you have ZERO idea on how to use PINTEREST and you're on the edge of giving up entirely, my Mastering Pinterest Course can help you….
➤ Generate RAVING fans that want to buy from you
➤ Build a unique visual brand from scratch on Pinterest
➤ Learn how to generate traffic, leads, and sales with an effective Pinterest Marketing Strategy
➤ How to promote your Etsy, Shopify, or business products and services
➤ Drive traffic to any page you desire
➤ Grow your email list
What are you waiting for? Join TODAY before prices go up! Click to learn more!
Here are the REAL reasons, why you aren't growing on Pinterest

YOU DON'T HAVE A NICHE
The #1 mistake you can make on Pinterest is not having a focus niche and leaving people confused on what exactly you offer. If you're not focused on building your brand and having a niche, you will attract the wrong audience and show your products and services to people who are not interested in what you're selling. If you don't attract the right audience then you're just another Pinterest user.
YOU DON'T PROVIDE VALUE

Stop focusing on growing your business and start providing more value through your product and services. There is no easier way to grow your customer base than providing value and then having your customers promote your brand for you.
YOU DON'T KNOW HOW TO CONVERT YOUR FOLLOWERS INTO SALES
You're NOT creating the proper content that will get you notice, get clicks and re-pins that eventually turn in to sales and help you grow your email list. Stop been all over the place and focus on your brand so you can become an an authority in your NICHE which helps you stand out from your competitors and turn visitors into customers.
YOU MAKE THE MISTAKE OF TREATING PINTEREST AS A SOCIAL MEDIA PLATFORM
Another HUGE mistake is treating Pinterest like a social media platform. NOT knowing Pinterest is a search engine. You're not optimizing your Pinterest account nor content for SEO.
As someone who has had radical results and endless opportunities when done right, you simply can't ignore that Pinterest is something that you need to be on, whether you like it or not.
Luckily for you, there are a few of us having amazing results with Pinterest and using the platform the correct way.
So while your competitors are using Pinterest incorrectly, not optimizing their content for SEO, and don't understand what content performs best on Pinterest you been presented an awesome opportunity to learn how to do it the right WAY!
Introducing: The Mastering Pinterest Course
The complete 6-weeks Mastering Pinterest Course is for bloggers, small business owners, and e-commerce owners build an impactful online business by growing their traffic, brand, and increase conversions by leveraging the power of Pinterest so they can dominate on their niche, build a thriving business, and become an authority.
I've taken everything I know from growing my business by levering the power of Pinterest. I have been able to grow my email list to over 15K subscribers, increase my blog traffic to 20K pages per month, have driven tons of traffic to my Etsy Shop making $86K in sales last year, and make passive income from my affiliate marketing anywhere from $2K – $3K a month. I've made this course packed it into a comprehensive, step by step with bite size information, so you can MASTER Pinterest and scale your business to the next level.
This is a comprehensive training program with lifetime access to 12 modules and exclusive access to me as your coach once a month. MPC is a program that teaches you the complete blueprint on how have a successful online business WHILE using Pinterest as the primary platform to attract your target audience and convert.

What are you waiting for? Join TODAY before prices go up! Click to learn more!